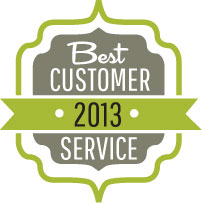 "As a maker of member management software for home builders associations, our solutions have to be straightforward and easy to use – which is why our partnership with eComMerchantSolutions, Inc. (eCMS) has proven so valuable. Many of our clients are making their first foray into the world of online commerce, and the experienced team at eCMS has made it easy for them to set up a credit card gateway service that ensures online transactions will be reliable, fast and secure. The level of customer service eCMS has given our clients – particularly their speed in setting up new accounts – is second to none."
Shawn Dickerson, BuilderFusion, Inc.
"When referring clients to an outside Authorize.Net partner, you really have to trust that they will provide the same level of service that you would. With eCMS, there is no question that the care and attention our clients receive is anything short of outstanding."
Cyndi Nguyen, Principal, Gravitate Design Studio
"At Waves in Motion we specialize in developing plug-ins for the FileMaker Community. We are partner level members and have a world wide reputation for building great products!
Setting up Merchant Accounts and Authorize.Net Accounts was not something we wanted to do, so we looked for a solution. We met the team of eCMS in 2000 and they have been wonderful at understanding our customers needs and have been very responsive to all of our customers requests. We are very pleased to know that everyone we send to eCMS is always treated with care and efficiency.
Thank you very much eCMS for your great attention to detail and wonderful customer support!"
Vince Menanno, Owner, Waves in Motion
"I researched over 40 different providers and tested three nationally respected organizations and none of them have come close to the service I receive from eCMS."
Ron Huber, Dir. Business Development, Achieve Internet
"At GepCom we specialize in e-commerce and Internet transaction automation. This is a highly competitive business environment where customer service and schedules mean everything. When choosing an e-commerce partner we look for companies that will take the same pride and care in our customers as we do. I am pleased to say that eCMS has never let us down and has always provided my customers with prompt courteous service. We are happy to have you as our merchant account solution provider and look forward to many years of continued affiliation."
Nelson Comas, Vice President, GepCom Inc.
"EZ Website Builders is a full service Internet Presence Provider. We design, develop, promote and manage websites. Our services include: Basic, Standard and E-Commerce websites along with Hosting and Maintenance. We give you all the tools needed to create, build, promote and manage your own website, so you will have complete control. You can access your website account from any computer, via the Internet, to make changes or updates, 24 hours a day.
EZ Website Builders, tried working with 2 other Internet Merchant Account companies and found they could not provide the same quality service as we do.
We found eCMS service to be the best on the Internet and they have very competitive rates. We only recommend eCMS to all our clients."
Cisco Folk, President, EZ Website Builders
"I've worked with many merchant service and payment gateway resellers, but none as quick, friendly and hassle-free as eCMS! I recommend them to all our e-commerce clients."
Paul Steele, Web Services, Project A, Inc.
"Developing custom business software solutions for small businesses entails an examination of every facet of the business process. When our customers ask us about processing credit cards though, we don't give it a second thought; eCMS is a proven asset.
eCMS provides a single, expert point of contact for everything related to credit cards. Our customers know their industries inside and out. Thanks to eCMS, they don't have to be experts on the intricacies of credit card transactions, too. They focus on their business, and eCMS provides all the credit card expertise they need. eCMS is always just a phone call away."
Chris Cain, Extensitech
"We offer e-commerce services to TOP 1,000 corporations. Kristie and eCMS consistently provide the highest levels of customer service for our customers."
Rick Waters, CEO, Webcast 1, Inc.
"Thank you eCMS for helping our firm solve a problem we didn't know we had (and generate revenue from the solution)! Last year I was contact by a professional representative of eCMS who introduced me to the firm, their flexible account management terms & importantly their unique focus on superior customer service. Since then, I've referred all relevant customers to eCMS for merchant services and have been consistently impressed with the firms' responsiveness, professionalism, great pricing & the level of satisfaction expressed by my customers."
Gregg Kell, Kell Solutions
"eComMerchantSolutions, Inc. (eCMS) was an integral part of making my online business dreams come true and thanks to Heidi Davis, everything was completed in an unbelievably timely and simplified manner. Thank you again eCMS!" And Heidi 😉
Matt Vogel, Fierce Thought Technologies
"True Digital has been working exclusively with eCMS of the past 3 years to supply our valuable customers with merchant accounts.
We have found eCMS to be an incredibly valuable strategic partner who consistently makes our company look good. If our customers have any Issues or questions about their merchant accounts, the excellent staff at eCMS is quick to respond with judicious and thorough responses.
I would heartily recommend eCMS as a terrific strategic partner."
David Talisman, President/CEO, Fierce True Digital
"Great service, easy to work with and I really like the fact they care about my customers as much as I do."
Sam Striano, Striano Consulting
"Having used several merchant providers in the past I was reluctant to add another partner to the list. However, eCMS has by far been the best at taking care of my clients needs both quickly and professionally. I now use them exclusively and I know that my clients will be in good hands with them. In fact, one client has even said they are so good they make us look good for using them!"
Tom Toy, President, TURBOGOLD, Inc.
"In a sector that is clambering with competition, my firm researched over 50 Merchant services, and after 2 years of referring online clientele for ecommerce websites to eCMS, my clients consistently respond about the rapid customer service that resolve their problems that day, unlike being caught up in the bureaucratic take-a-number kind of merchant services out there. When your credit card issues are a problem, clients need service today and eCMS delivers that with a smile."
Brian Hannan, President, Web Monopoly, Inc.
"We have been happily working with eCMS and Authorize.Net since our incorporation, and they have helped us grow our business four fold in two years. Kristie and her team are always ready to help with anything we need! I would recommend them for anyone doing business online.
Thanks eCMS!!"
Mike Tatge, President, JumpFly, Inc.
"I dealt with 4 companies last week to see which one could best serve us in this project. Bank of America was the largest of the companies — and it showed. I was transferred from department to department. Everyone there was helpful, but in their own little silo. I knew what I wanted to accomplish, but I wasn't up on the industry jargon they were using. I wasn't sure if I needed everything they were trying to sign me up for.
I visited the web site of another company I was considering and crossed them off the list when I saw the "under construction" message on their site.
The third company I was considering had a good amount of well-organized information on their web site, but when I called them I was answered by someone on a cell phone with "This is Bob. How may I help you?" (Not his real name). I wasn't even sure I reached the right company. We talked for a while, but I wasn't comfortable doing financial transactions with this company. I'm calling around to choose a vendor and if anything goes wrong it is my reputation at Lynx that will suffer.
Then there is eCMS. I can't say enough good things on the way Faith handled the entire process. She was patient with me and taught me the terms and processes that the credit card processing industry uses. She was very clear in conveying the fee structure and she was very responsive to my email questions. She understood my deadline of July 1 and committed to making it — I put my first live charge through this afternoon!
Vendors exist to serve their customer's needs. I expect my expectations to be met. When they are exceeded I feel compelled to point out my experience to their manager. If the discussion of moving to anther vendor comes up in the office I will be an advocate for eCMS. Rates are important, but so is service."
Doug Kiley, Lynx Group, Inc.