Is eCMS the right fit for your Vacation Rental?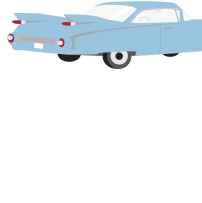 eCom Merchant Solutions, Inc. (eCMS | Independent Sales Organization | Merchant Services Agent), was founded by Kristie Kliese, President/CEO, who is also a veteran Vacation Rental Owner (VRO).
After speaking with other VRO's & management companies, and frequenting several VRO forums, she quickly discovered that a large number of VRO's and managers were dissatisfied with the payment processors they were using. Some had issues with the term contracts, termination fees and costs, but the biggest complaint, was the poor service and length of time it took to receive the funds after the rent payment transaction takes place.
Kristie listened and took action, combining her over decades of experience in payment processing and her years of experience as a VRO, she created the rent payment processing solution designed to fit the needs and seasonal nature of the vacation rental industry.
Why accept credit cards?
Success in the vacation rental business relies on many factors, but none more important than making the rent payment process fast, easy & convenient – for both you and your guest!
Accepting credit/debit cards will:
Define you as a legitimate vacation rental business!
Help secure damage control!
Increase occupancy!
Expedite the rental payment process!