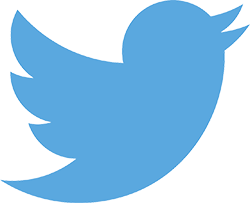 When I first heard about Twitter years ago, I wasn't sure what to think.  It sounded like a cool experiment, but I wasn't convinced about how useful it could be.  After years of use, I'm now convinced that it is a powerful tool that can and should be used by both individuals and organizations, including your business.
My "light bulb" moment happened when AT&T responded to one of my tweets.  I had a complaint about a service issue with AT&T that I voiced on Twitter.  I did not tag AT&T or even hashtag them, but they directly contacted me within a couple of hours. I was shocked. They have a Social Media Team that not only posts but monitor the brand mentions on social media.  They were great and handled my problem.
Here is a list of Twitter tips I think will help you get more "useful" use out of the network.
Sign up and listen.  Too many small businesses are ignoring Twitter and the cost of lost opportunities.  Many think that it's still following celebrities and looking at friends' pictures of lunch.  There is still some of that, but you can avoid a lot of that in Tip #2.
Follow the right people.  These include your customers, vendors and anyone you do business with.  You should also add experts, publications, organizations, associations and generally anyone that might be a resource for you.
DO NOT SELL – I see people who are constantly pushing their wares. These people tend to get unfollowed or ignored. No one wants a stream of "BUY ME" attention-seeking ads in the guise of posts.  A better path is to engage with others and organically introduce them to your product or service.
Multi-Media wins.  Tweets with pictures or video gain significant engagement rates. If you don't believe me, check out Twitter's own research: https://blog.twitter.com/2014/what-fuels-a-tweets-engagement
Show your personality. Don't just retweet and post links without inserting your personality.  You can do this with the pictures you choose, the quotes you select and your own take on the things that you Tweet.
With a little bit of effort, those 140 Twitter characters can be a powerfully useful tool for you and your business.  More tips are coming for Twitter, Facebook and LinkedIn.  Follow/Like/Connect with us and please share how you use social media.