Spring is in the air! When you think of spring cleaning, you probably think about everything you need to do to get your home in tip-top shape. You might not realize that your merchant account may need some spring cleaning, as well!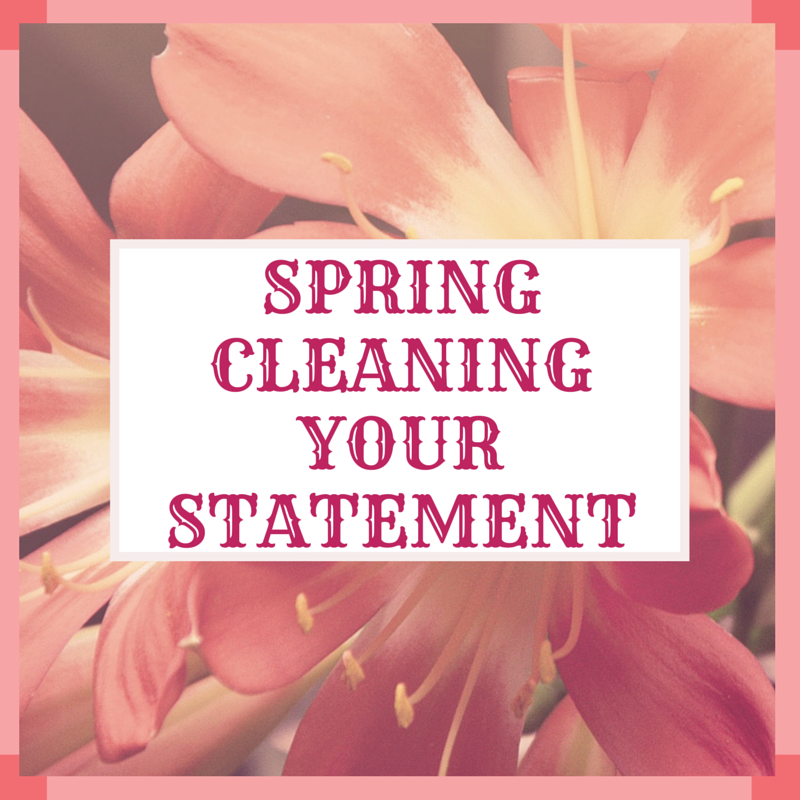 Here at eCMS, we offer rate reviews upon request for our valued clients. If you have been processing regularly with us for a while now, and without many chargebacks, we are always willing to see if your processing history allows us to adjust any fees.
There is also a great way to get a handle on what your current processing fees are: your monthly statement. Understandably, though, the multiple acronyms included within can make these statements difficult to read. Knowing the different categories that make up your statement, though, is very helpful in deciphering what the various acronyms refer to.
There are three main types of fees that you can find on your merchant account statement:
1) Processing Fees – These are the fees that occur every time you run a customer's card. These percentages are also referred to as your "discount rate", and which discount rate you receive depends on a few factors: what kind of card it is, if the customer's address information is correct, if you key enter or swipe, etc. You will find these fees in the section labeled 'Summary of Card Fees'.
2) Assessment Fees – These fees are the most complicated. VISA, MasterCard, Discover, and American Express all charge additional percentage based fees, mainly for the simple fact that you are benefitting from their brand recognition. Some examples of these fees are the ones labeled: "License Rate", "NABU Fees", and "ACQR Processor Fees". These fees will be found in the same section as the processing fees, usually immediately after the processing fees for each card type.
Unfortunately, because they are billed directly by the payment card companies, they are not usually fees that any merchant service provider can alter.
3) Monthly Service Fees -These fees usually make up the smallest section on your statement, where it is labeled 'Summary of Miscellaneous Fees'. This section includes your batch fees, monthly service fee, PCI-DSS industry compliance fee, and your monthly minimum remaining fee – if you have one and did not process enough to cover it that month.
There are two fees that could appear in this section that are always important to look for: "PCI Non-Compliance" and "TIN/TFN Invalid". These fees are something every merchant can completely avoid by taking the necessary actions. If you see these fees on your most recent statement, please be sure to contact us immediately to find out how you can avoid receiving these charges again.
It is our hope that having a better understanding of the various fees on your monthly statement will help you to notice right away if anything new appears on it, as well as knowing when to reach out to eCMS to see how we can support you.
Also, to celebrate spring, we are currently offering a great promotion. Refer a friend to an eCMS rep to get them a free statement analysis and, once they switch to us for their processing needs and begin using the services, both you and your friend will receive a $25 gift card! Just make sure to mention this blog post or the promotion specifically.
Call eCMS today for more information about this promotion, how to read your monthly statement, or any specific fees! 1-888-277-3332