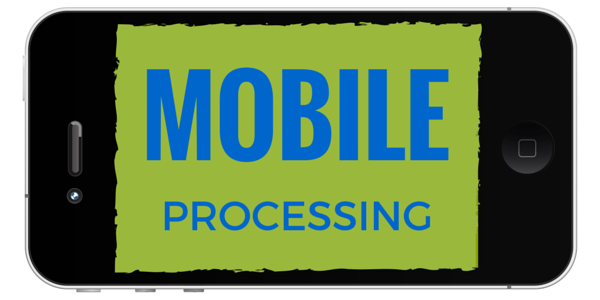 Our home city of Portland, Oregon has been having an unusually hot summer this year, as are many other cities around the country. When the sun is shining, it can make it hard to want to be stuck inside. Wouldn't it be amazing if you weren't tied to a physical location, and instead could go where ever you have customers? Well, now you can!
Mobile processing solutions have made a lot of headway in recent years. Here are a few reasons to utilize one in your business:
• eCMS can provide smartphone apps which allow you to plug a card reader into your phone or tablet and accept cards at any location. If you need to key enter card information instead, the app will allow you to accept cards in that way as well.
• There is no longer any need to be limited by your store's square footage, or confined to just online. You can be free to go anywhere your customers might be – a park, a concert, a convention, etc. Now you can throw a marketing event, maybe a launch party for a new product line, and have a very convenient way of accepting orders right then and there.
• The easier you make the payment process for your customers, the more inclined they are going to be to buy something, especially concerning impulse purchases.
• eCMS can also provide flexible programs for card reader purchase, as well as advising you on which equipment will work best based on the solution you need.
So, what are you waiting for? Contact eCom Merchant Solutions at 1-888-277-3332, and start accepting mobile payments today!