Today, we have a brief information roundup for you!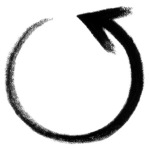 First, Authorize.Net released a system downtime notification last Friday, 3/06/15. On Saturday, 3/21/15, they will be implementing some updates to their payment gateway system. The announcement further specified, "Beginning at 10:30 PM Pacific time, there will be up to a 15 minute period of time in which the payment gateway, Merchant Interface and all other system functionality will be inaccessible, including transaction processing."Hopefully this downtime occurring fairly late in the evening will cause it to not affect most merchants. However, if it does impact you, you should not have to worry about it for longer than 15 minutes.
Authorize.

Net's notification also stated that, during this same downtime on March 21st, they will be purging data of any Automated Recurring Billing (ARB) subscriptions that are expired, cancelled, or terminated from 2012 and older. If there is any information that you need to save from transactions ran back then, please be sure to do so before 3/21. Authorize.Net did also specify that: "All ARB subscriptions that are active or suspended, regardless of their date, will remain viewable in the Merchant Interface."
If you would like to read the full Authorize.Net downtime announcement, it is viewable after you log in to your gateway account.
If you are not sure how ARB works, you can read all about it in our recent blog post: Authorize.Net Optional Feature – Automated Recurring Billing
Second, we wanted to make sure everyone is aware of the awesome promotion American Express is offering right now. If you are an American Express accepting merch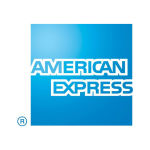 ant, you can apply for a $100 reward gift card if you upgrade your card accepting equipment to be Europay/Mastercard/VISA (EMV) compatible before April 30th, 2015. Every merchant needs to upgrade to be EMV compatible prior to October, 2015, anyway, so this is a great opportunity to help cover that cost!
If you do not already accept American Express, but would like to take advantage of this promotion, please contact eCMS as soon as possible so that we can begin the process of getting you set up to accept AmEx cards. If you do accept American Express but have not yet upgraded your equipment, we can help with that, too! Call us toll free at 1-888-277-3332
For more information on how to take advantage of this promotional offer from American Express, visit their webpage about it, here: American Express' EMV Upgrade Promotion