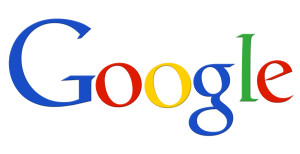 As the most frequently used search engine in the world, Google has a lot of influential power behind it. Due to this fact, the upcoming change to its search engine ranking algorithm is very important for all ecommerce websites. Starting on April 21st, when a user conducts a search via a mobile platform – such as a phone or tablet – Google will rank the results it shows by whether they are mobile-friendly or not.
If you run an online store, this is a huge deal. Whereas previously you may have been the leading result when a potential customer searches for your product on their smartphone, this will no longer be the case unless your website is fully mobile-friendly. If it is not, your site's listing will be bumped below all of the other sites that a customer's search would also bring up which are mobile-friendly.
What exactly does being mobile-friendly mean? It means that your website is not only accessible from a mobile device, but actually has a specific mobile format designed to be viewed from those devices. The mobile interface needs to appear in a way that eliminates the need for zooming in to be able to read and click on specific links, and also needs to be able to detect what kind of device users are viewing it on. Also, all pages need to be mobile optimized, rather than simply providing a mobile landing page and then directing users to the desktop version as they further explore the site.
If you are not sure whether your website is mobile-friendly or not, you can test it at Google's Mobile-Friendly Test page simply by entering your website's URL. Through this tool, you can even see an example of what your website will look like on a smartphone.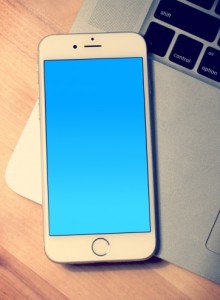 You can also check whether Google is already seeing your website as mobile-friendly simply by searching for your business yourself, from a mobile device. If it is, the first words in your listing's descriptor will be "Mobile-friendly", followed by how your website is normally summarized.
Currently, sites recognized as mobile-friendly are spread throughout the listings. Once the new ranking algorithm goes into effect, all mobile-friendly designated sites will be listed first. This means that even if your site was on the first page or was even the very first listing before the new algorithm went into effect, you will be bumped down as many spots as there are other search results which are mobile-friendly. Your site could even be bumped a few pages back!
Obviously, this is something all ecommerce merchants want to avoid. Luckily, you have the power to prevent it, by ensuring that your site is fully mobile-friendly before April 21st. Google has even put together a list of common mistakes that people make when trying to customize their website to be mobile-friendly, in an effort to help people avoid them and complete this task in time. You can find the list, with detailed explanations about each point, here.
Reach out to your web developer if you have any questions, but also feel free to call us at eCMS if you would like further explanation in understanding Google's new algorithm, how it affects you, and how to make sure your website's ranking is not hurt by the changes. 1-888-277-3332