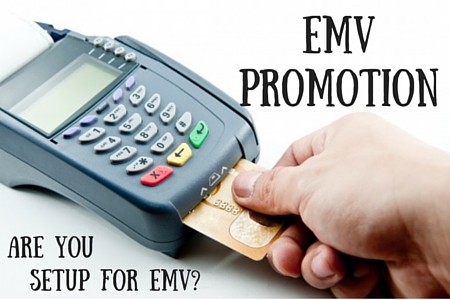 Now that we have lived in an EMV-required country for almost a week, hopefully the anxiety is starting to fade as using chip-cards becomes the norm.
We've talked about the EMV deadline in multiple blogs over the past year, but now that it is really here, we wanted to cover the basics again.
As of October 1st, 2015, merchants are officially responsible for accepting chip-card payments.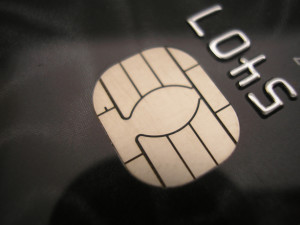 EMV stands for Euro/Mastercard/Visa, and refers to a payment technology that has been around for many years in other parts of the world. By storing card data on a chip instead of the magnetic strip, it becomes much more secure and at less risk of being stolen. Even if a breach were to occur, only information about specific transactions could be stolen — rather than the actual card number itself — rendering it worthless and unusable for future fraudulent purposes.
If you are a merchant who has not yet upgraded to an EMV compatible terminal, you can still accept chip-cards by swiping the magnetic strip as usual. You do not need to turn away any customers. However, if these customers later claim the charge was fraudulent, you will automatically be on the hook to reimburse them because you did not provide the most secure method of card acceptance. The liability switches to the merchant, which is why it really is important to protect yourself by upgrading as soon as possible.
In order to help as many merchants as possible, we are currently offering a really great promotion. If you sign up for a merchant account with us during the month of October, we will provide you with a FREE EMV compatible terminal. In order to receive this deal, you must sign the formal application before the last business day of October, 2015, and must actively process with us for 3 months with an average of $5,000.00 processed monthly. You must specifically mention this blog post at the beginning of the application process to be eligible.
As always, our office is here to answer any questions you might still have about the recent EMV changes, as well as anything else you might need regarding your merchant and gateway accounts!