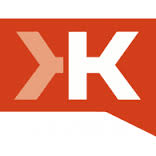 As many of you may have noticed, the talented Jeff Daly has been taking time out of his busy schedule to assist with our social media marketing. Like many other small businesses, we were skeptical of any real benefits. Isn't Twitter just for celebrities to tell us what they had for breakfast? I thought Facebook was only there to keep us from forgetting birthdays? What could we possibly share with people besides pictures of coffee? Apparently a lot.
Yesterday, eCMS showed up on the Klout website under the section of recommended posts to make (If you don't use Klout, you should. It's a fantastic resource for you & your business). We were listed with the "Merchant Services" tag. This is exciting news for us! Anyone with a Klout account who is following that tag had the opportunity to see us as a merchant service provider. They didn't have to Google or Bing, we were right there. Not only will this increase our web site traffic, but our likes & followers too!
This is a huge accomplishment for us, and we're happy to share it with you this Small Business Week. We also encourage you to take your business to the social networks. It may start slow, but – just like with anything else – it pays off with hard work and dedication.
Click here for Jeff's take on this!
Be sure to follow us on Twitter, we always follow back!