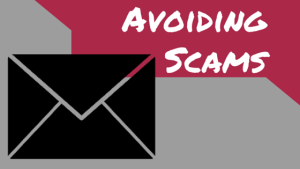 This year has already seen an increase in the amount of discovered scams, especially involving tax filing, and that number is not likely to decrease any time soon. To prevent most of these scams, though, all it takes is being knowledgeable about them as well as knowing how to protect your sensitive information.
Currently, the most common type of scam is what is called a 'phishing scam'. These scams involve tricking people into giving out their confidential information. Online, these will usually entail clicking on a link that takes you to a fake website; it looks real so you enter your personal information on it, which is then transmitted to the scammers. However, phishing attempts can occur by phone, mail, or even in person.
Phishing emails are the most common, though. Usually these emails will emulate a legitimate and familiar company (such as FedEx or Home Depot); this method is more specifically called a spearphishing scam, since it is even more tricky than a normal one. It can be especially difficult to recognize the scam for what it is in this case, but at least through email you can usually identify them by whether the email address that sent it to you matches that company's stated customer service email address or not. Typos and/or poor English are also a good tell. If you receive an email you are still uncertain about, look up the company's customer service number and call them before clicking any links. Even just clicking the link could cause malware to be downloaded onto your computer, allowing scammers to see and steal your personal information.
One exampl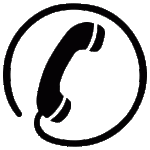 e of a common phone scam is for the caller to claim to be from a computer-related company (such as Dell or Windows), calling because you have viruses, etc. on your computer. They will go on to either ask you for personal information such as your social security number, or might direct you to access a website on your computer which then gives them remote access to it – as well as all of your information contained within. We have even received this type of scam call to our office phone here at eCom Merchant Solutions, Inc. Thus, it is important to make sure your employees are educated in how to avoid scams as well.
An important, overall rule in avoiding possible phishing scams is: never give out personal information to a stranger who initiates contact with you. Most companies will not reach out to their customers without being contacted first, especially involving sensitive information. If you are ever uncertain if a call is legitimate, ask the caller if you can call the company back to talk about whatever they called you about. If it is a scammer, usually they will hang up on you at this point. If they say yes, make sure to call the number that is listed on the actual company's website as their customer service number, rather than one that the caller gives you. Another good tip, if you are ever uncertain if a call or email from a recognized company is real, is to simply search online for recent scams involving that company.