This week, we are going to take a closer look at Authorize.Net's Automated Recurring Billing (ARB) service. Just like Advanced Fraud Detection Suite (AFDS), this extra feature is free to set up and use, and is designed to make the busy merchant's life a little easier.
Automated Recurring Billing is a powerful tool that allows you to implement scheduled and continuous transactions. After initially entering billing information into the system, ARB is completely automated and no further manual entry of transactions is required with each new billing cycle. This feature is ideal for businesses that have regularly recurring charges, such as once a week or month, that are the same amount each time. A couple specific examples are gym memberships and magazine subscriptions, but pretty much any subscription or membership based business will benefit from the simplicity of using ARB to manage charging all of its customers on a regular basis.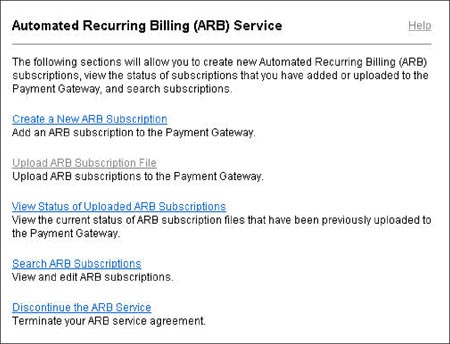 ARB also offers some additional features such as subscription management and search tools, which allow you to easily find and maintain individual ARB subscriptions.
ARB allows you to streamline your billing process, which in turn provides many benefits:
• Improves billing efficiency, since no additional time or effort is required for the life of that customer's subscription.
• Helps reduce operational costs for the same reason, as well as providing a free solution to replace the cost of other similar systems that might otherwise be necessary to use.
• Improves data security, since there is now no need to store sensitive information on your own computer systems; instead, all of the data will be stored and readily available on Authorize.Net's secure servers.
• These three reasons – efficiency, lower costs, and greater security – combined also help promote customer loyalty and retention!
The best part is: it's completely FREE! ARB is truly a value added service that has no additional cost associated with it.
Does Automated Recurring Billing sound like exactly what you need for your business? If you ever want any support in setting up or maintaining ARB subscriptions, please feel free to call eCMS at 1-888-277-3332. We would be happy to walk you through the process and answer any questions you may have.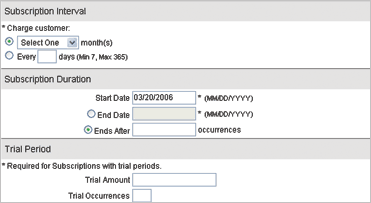 You can find more information about Authorize.Net Automated Recurring Billing service here: http://www.authorize.net/solutions/merchantsolutions/merchantservices/automatedrecurringbilling/
Authorize.Net has also provided a case study with an example of a business that directly benefited from using ARB here: http://www.authorize.net/resources/casestudies/arb/
You can watch videos to learn more about Automated Recurring Billing and other optional features here: http://www.authorize.net/videos/
Videos #6 and #7 are all about ARB, from how to sign up to how you create a subscription.