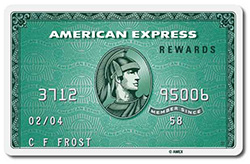 In the past, if a Card Member dispute appeared to be the result of fraud, it meant you would receive a Chargeback with no chance to appeal. As of July 26, 2014, that will change.
Here's how it will work:
American Express will regularly check your level of fraud-related disputes
You'll be eligible to appeal if your level is below 1% of your total American Express® Card Charge volume for three consecutive months
If this continues, they will mail you the details on how to appeal these disputes
Feel free to give us a call if you have any questions!