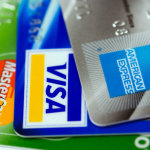 If you are a business owner that already has a merchant account with eCMS, then you know all about the perks that come with accepting credit cards. However, if you are new to merchant services and are wondering what all the fuss is about, this blog post is for you. Accepting credit cards is a vital part of being a successful business in our present day economy.
How does accepting credit cards help your business profit and grow? These 15 reasons should give you a pretty clear idea:
1) Increased customer traffic, since you accept most forms of payment and therefore the majority of consumers can shop at your business.
2) Since many consumers prefer to use their cards, accepting them easily leads to better customer service results, which leads to increased customer loyalty! Customer service and loyalty is often the backbone of a successful business – here at eCMS, it's our #1 priority.
3) Most people do not usually carry large amounts of cash, so accepting credit cards will increase the likelihood of your customers being able to make bigger purchases with higher transaction amounts, thereby increasing your profit.
4) More impulse purchases will take place, since credit cards are known to make people spend in this way more frequently. (See Manoj Thomas, Kalpesh Kaushik Desai, and Satheeshkumar Seenivasan's article in the June, 2011 issue of the Journal of Consumer Research, here.)
5) If you accept American Express, these cardholders specifically are known to make larger purchases. "According to research undertaken in November 2011, it was found that in a three month period American Express Cardmembers spend on average 43% more than non-Cardmembers." (From this article on the American Express website.)
6) It allows other businesses to buy from you in bulk using their business/corporate credit cards.
7) When accepting checks, it can often be days before you see the funds, or even know if the transaction has gone through successfully! Credit cards are fast, and they provide real time confirmation as to whether or not the transaction will go through – guaranteeing that the funds are available and that you will be paid, rather than having to take a risk on a check.
8) The payment process is smoother and more efficient because it is fully automated, saving you valuable time. As soon as you swipe the card or enter its number, the process begins and you are given a near immediate response about the result of authorization. This allows you, the business owner, to spend less time worrying about collecting payments later on, as well as causing you to need to go to the bank and deposit money less frequently.
9) Accepting credit cards can actually save you money by eliminating the need to send bills and manage received checks or cash payments, thus lowering operational costs.
10) While we always hope this won't happen, robberies and untrustworthy employees are a harsh reality. Accepting credit cards helps reduce on hand cash that can be lost to theft.
11) Most people recognize and trust the main credit card companies: Visa, Mastercard, Discover, and American Express. By accepting these, your business becomes affiliated with them, giving you instant credibility. In fact, opening a merchant account to accept these forms of payment requires a credit check, providing cardholders with additional reassurance that you're a legitimate business.
12) You're able to stand up to your competition. Since most businesses do accept credit cards, choosing not to can be a huge risk, and you are giving yourself a direct disadvantage against competing businesses. Don't let competitors steal your potential customers simply because you are not prepared to accept their preferred payment method!
13) Accepting credit cards allows you to pursue ecommerce and gain a larger, worldwide customer base via your website. Almost every online transaction is paid for with a card, and this is actually beneficial because:
14) Working with credit cards online allows you to protect yourself against fraud by putting the card information through Address Verification Services (AVS), which checks to see if the billing name and address match what is on file with the issuing bank. This is extraordinarily helpful for making sure you are sending products to the true owner of the card, and reduces the likelihood of being scammed with stolen or fake card information.
15) The best part is, getting set up to accept credit cards is extremely easy! All you have to do is give us a call at eCom Merchant Solutions, Inc. and we can explain and streamline the entire process. We will also be available to assist you from that point on, with any aspect of your merchant account as it comes up.
With all of these great reasons to accept credit cards as forms of payment, why would you choose not to? With eCMS on your side, the process will be easier than ever! Give us a call today: 888.277.3332